The International Atomic Energy Agency's (IAEA) Directory of Radiotherapy Centres – renowned as 'the world's authoritative source of information on radiotherapy centres' – is known to encompass around 90% of the world's existing radiotherapy facilities. 1
Latest figures from the directory show that the global population is serviced by at least 7,600 radiotherapy centres which, in turn, collectively house 13,000 teletherapy and 2,600 brachytherapy machines.1
Getting to this point has been no easy feat, and plenty of work remains to be done until everyone – irrespective of their geographical location and financial standing – can enjoy affordable, effective, and efficient access to radiotherapy.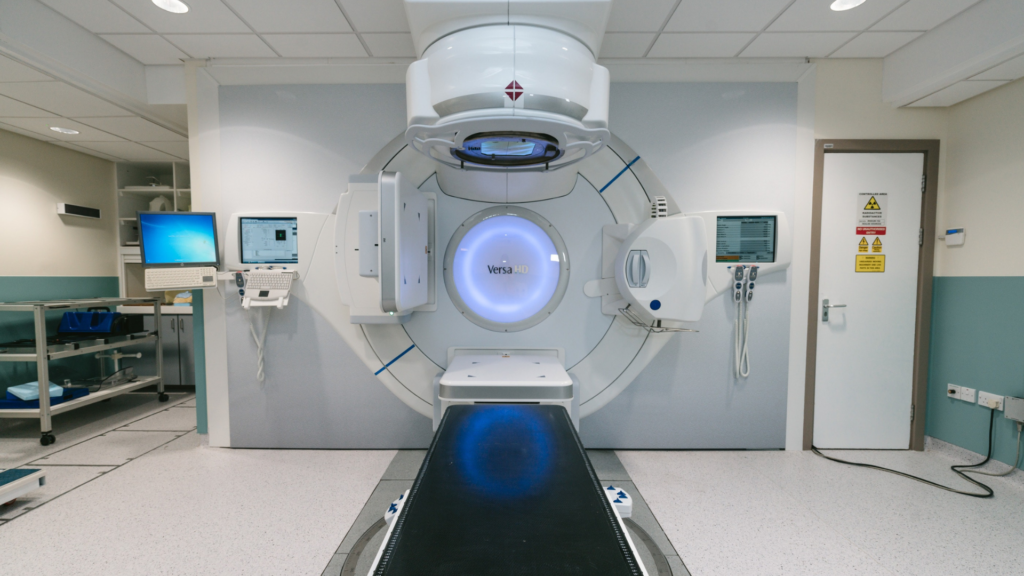 As it stands, the setting up of a radiotherapy facility is exceptionally resource intensive. Beyond the financial burden of purchasing, developing, and maintaining the necessary equipment and infrastructure, such facilities also require thoroughly trained personnel to operate them correctly and uphold radioprotection standards.2
The IAEA and the World Health Organisation (WHO) recommend a density of four radiotherapy machines per 1,000,000 people. Using this figure as a benchmark would show that the world is currently lagging by a worrying 20,429 radiotherapy machines in developing countries; a figure expected to increase to just under 24,000 in less than 20 years.3
These projections, combined with the resource-intensive nature of radiotherapy facilities, make the proliferation of such facilities in low-or-middle-income countries (LMICs) particularly challenging.
The Radiotherapy Access Challenge Around the World
Radiotherapy in LMICs
A single radiotherapy machine serves around 120,000 people in high-income countries. Conversely, low-income countries are being forced to contend with a single radiotherapy machine for every 5 million people. The situation is even more dire in a worrying 51 countries and independent territories (27 of which are situated in Africa) which offer patients no radiotherapy access whatsoever.
If developing countries are to enjoy the widespread access present in high-income countries, their radiotherapy availability will have to increase "tenfold or more".1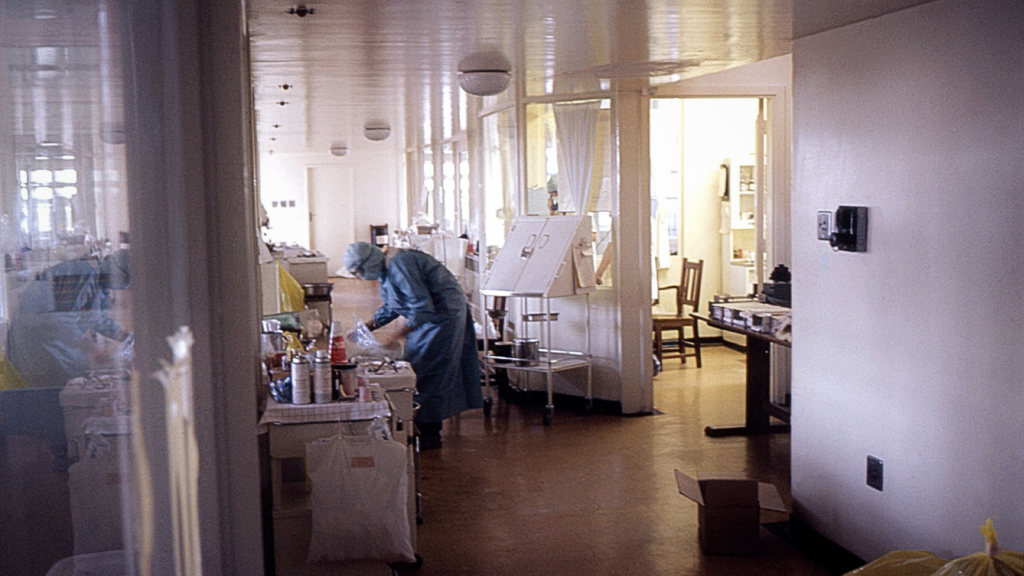 The absence of sufficient radiotherapy access in LMICs can be traced back to the facilities' resource-intensive nature – a challenge which is further exacerbated by such countries' poor healthcare economies and infrastructures. Building upon this, cancer diagnoses in LMICs are only expected to grow, with such regions set to host as many as two thirds of annual cases by 2040.2
The radiotherapy utilization (RTU) rate measures "the proportion of cancer patients requiring at least one treatment course of radiotherapy during the evolution of their disease". Hence, comparing a demographic's optimal RTU with its actual RTU offers useful insight into how far said sector has come in offering widespread access to radiotherapy.
In high-income countries (HICs), the RTU rate stands at around 50%. It is assumed that the ideal RTU rate in low-income countries (LICs) is somewhat higher, measuring in at around 55% (if not more) – having said that, the reality faced by such nations is far removed from this figure.1
Findings elicited from IAEA reviews of cancer services state that the RTU rate in LICs actually stands between 25% and 40%. In short, this means that only 25% to 40% of cancer patients located in LICs end up receiving radiotherapy.
The Radiotherapy Access Challenge Outside LMICs
Radiotherapy availability in high-income territories – say Europe and North America – has long ceased to be a problem, although there are still certain obstacles stopping radiotherapy accessibility from being enjoyed by all divisions of the population.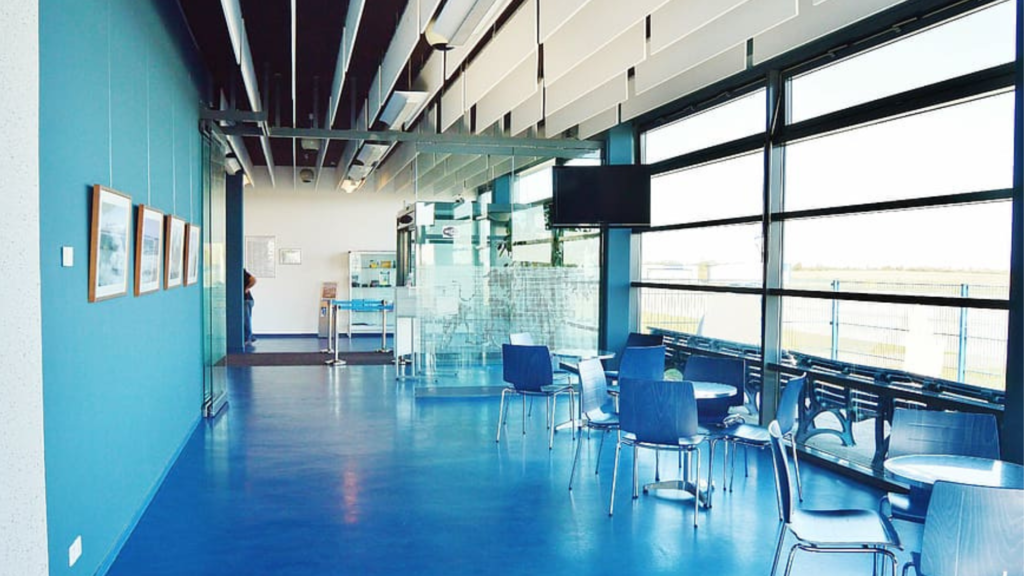 Radiotherapy accessibility is dictated by countless factors, though the most impactful ones include affordability, the geographical distribution of the population, and the delivery of treatment. Additionally, whilst a nation might house a relatively high amount of radiotherapy treatment centres, these may often be confined to the private sector, consequently limiting access to those who can afford the treatment.
With that being said, increasing radiotherapy availability may not necessarily contribute to an increase in availability, as patients living in close proximity to treatment centres might not afford the required treatment.4
Solutions to the Radiotherapy Access Challenge
Overview
Global, regional, and national health authorities remain adamant about solving the radiotherapy access challenge. One of the best-known examples of this would definitely be the IAEA, which has championed the Rays of Hope programme. Through said initiative, the IAEA has been supporting LMICs to train the required personnel, implement necessary safety regulations, and build the needed infrastructure.3
The ESTRO-HERO programme follows a similar mission, as efforts are made to encourage the development of radiotherapy innovations around the world.
The work produced by such organisations, as well as a number of other practical solutions to the radiotherapy access challenge, are discussed in further detail below.
Organisational Efforts
National Cancer Control Programmes
The term National Cancer Control Programme (NCCP) and its subsequent objective were coined by the World Health Organisation in the 1980s. Presently, an NCCP refers to any nationwide public health programme "designed to reduce the number of cancer cases and deaths and improve quality of life of cancer patients".
This objective is most often pursed through the "systematic and equitable implementation of evidence-based strategies for prevention, early detection, diagnosis, treatment, and palliation" – all whilst making the best use of a country's available resources.
Generally, an NCCP is put in place to avoid treating cancers only when they appear. In countries where this is not pursued, most patients will only seek medical help when their disease has already reached an advanced stage and thus, "the majority of treatments offered will be palliative in nature".4
The World Health Organisation
The World Health Organisation (WHO) has notably passed five vital resolutions to combat the cancer pandemic more effectively. Perhaps the most significant of these came about in 2005, at the 58th World Health Assembly, when WHO adopted the resolution on 'cancer prevention and control'.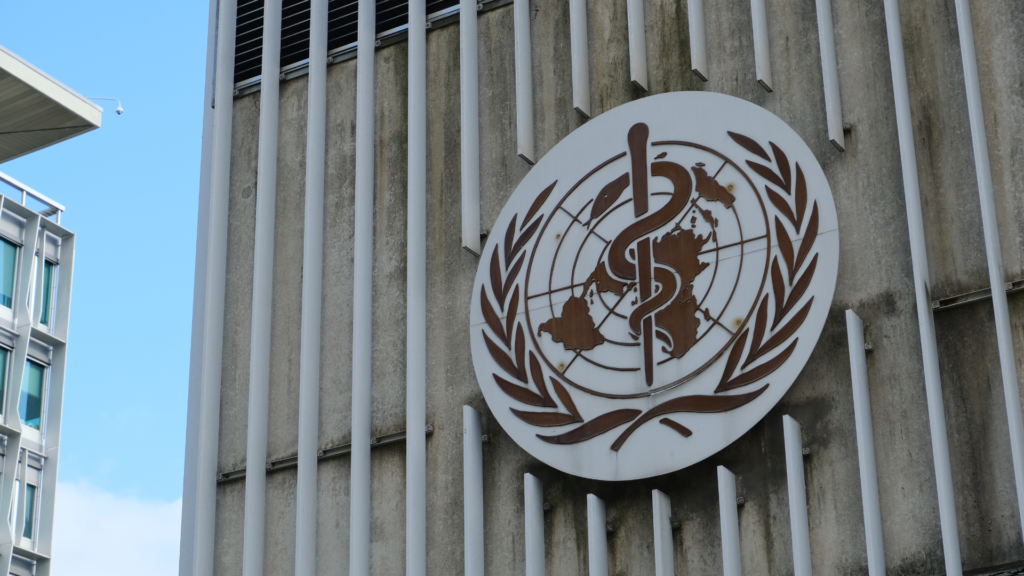 Said resolution contains 40 recommendations – 20 targeting member states and 20 targeting the organisation's Director General – which collectively seek to promote early diagnoses, cancer prevention, research about low-cost yet effective interventions, and further collaboration between member states, amongst other things.5
The IAEA
The IAEA's efforts to further empower LMICs have involved a particular focus on education and training. 'Rays of Hope' remains one of the IAEA's key programmes in this regard, as it focuses on prioritizing "a limited number of high-impact, cost-effective, and sustainable interventions in line with national needs and commitment".6
Such programmes have seen the IAEA enable "over 100 low-and-middle income Member States to establish or upgrade radiotherapy and nuclear medicine services to provide quality care to at least a portion of their cancer patients".4
The IAEA's Programme of Action for Cancer Therapy (PACT), launched in 2004, is another key example of the agency's commitment to strengthening its member states in their fight against cancer.
PACT is spurred forward by two primary goals: ensuring the integration of radiotherapy in comprehensive cancer control and engaging with other international organisations to address cancer control in a comprehensive manner.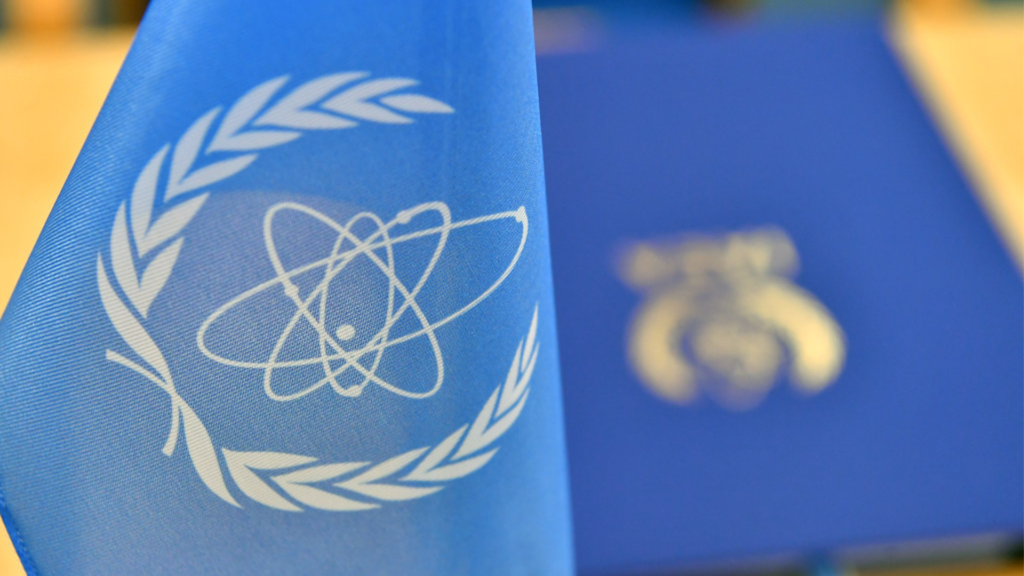 Together with entities of the likes of WHO, the International Agency for Research on Cancer (IARC), and the Union for International Cancer Control (UICC), PACT provides assistance to its member states through resource mobilization, the development of strategic documents, and participation in cancer-related IAEA activities.7
Practical Solutions
Training Opportunities
Radiation training programmes in LMICs, most often executed by organisations of the likes of WHO and IAEA, have produced encouraging results. One such example of this takes us back to 1990 at the University of Zimbabwe medical school.
This training programme resulted in eight radiation oncologists, five medical physicists, and 30 radiation technologists, split between two cancer centres across the country. Following a brief period of WHO facilitation, the training programme started functioning independently with its own staff.8
Telecommunications
The ever-developing nature of telecommunications and ICTs may make it easier to bypass the financial barriers stopping LMICs from accessing safe and effective radiotherapy.
Balogun et al. state that, given how such technologies are already playing an integral role in healthcare, they may also be "instrumental in catalyzing global radiation oncology collaborations in cancer care, research, and education".8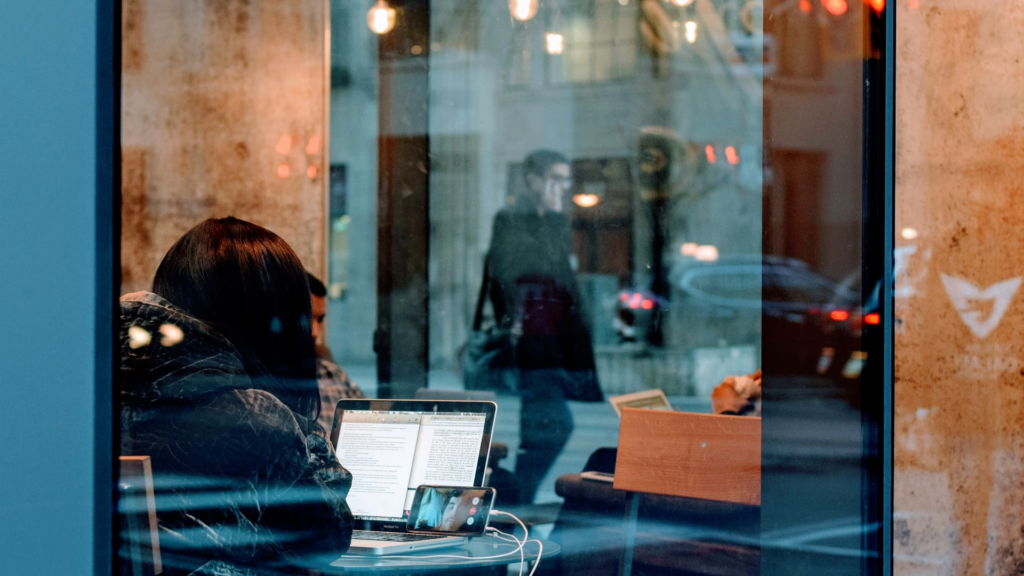 Innovation in Treatment Technology
Widespread efforts to bring conventional radiotherapy to LMICs are undoubtedly reaping benefits, although plenty more needs to be done to make such treatment globally available. In light of this challenge, it may be high time for the radiotherapy sphere to shift its gaze to developing a low-cost yet efficient variant of this treatment method.
Such an advancement would help somewhat bypass the financial difficulties burdening LMICs, though international collaboration would still be vital for safety training as well as the development of necessary personnel.
The eBeam4Therapy Project
Join the Ecosystem
Spearheaded by the Weizmann Institute of Science (WIS) and Acceler8 Venture Builder (A8), the EIC-funded eBeam4Therapy project is working on demonstrating an innovative, safe, and cost-effective cancer radiotherapy approach based on electrons which are given very high energies using laser plasma accelerator technology.
The final aim of eBeam4Therapy is to create a cost-effective and highly accessible form of radiotherapy, with lower irradiation effects on the adjacent healthy tissues and organs.
Cancer care aside, the eBeam4Therapy team is also considering the possibility of applying the advanced LPA technologies to a growing variety of sectors, such as isotope production and non-destructive testing.
Interested in this Technology?
We're working on establishing an ecosystem around VHEE technologies. Should you be interested in this topic, work with radiation therapy for cancer, or have something to contribute, drop us a message through our social channels.
In the meantime, make sure to sign up to our quarterly newsletter at ebeam4therapy.eu to be kept updated with the project's most pressing developments.
References
[1] Rosenblatt, E., & Zubizarreta, E. (2017). Introduction [EBook]. In Radiotherapy in Cancer Care: Facing the Global Challenge (pp. 3–9). International Atomic Energy Agency.
[2] Abdel-Wahab, M., Gondhowiardjo, S., Rosa, A. A., Lievens, Y., El-Haj, N., Rubio, J., Prajogi, G. B., Helgadottir, H., Zubizarreta, E., Meghzifene, A., Ashraf, V., Hahn, S. M., Williams, T., & Gospodarowicz, M. K. (2021). Global Radiotherapy: Current Status and Future Directions—White Paper. JCO Global Oncology, 7, 827–842. https://doi.org/10.1200/go.21.00029
[3] Abdel-Wahab, M., Fidarova, E., & Polo, A. (2017). Global access to radiotherapy in low- and middle-income countries. Clinical Oncology, 29(2), 99–104. https://doi.org/10.1016/j.clon.2016.12.004
[4] Rosenblatt, E., Zubizarreta, E., Camacho, R., & Vikram, B. (2017). Radiotherapy in Cancer Care [EBook]. In Radiotherapy in Cancer Care: Facing the Global Challenge (pp. 13–27). International Atomic Energy Agency.
[5] World Health Organisation (Ed.). (2005). Fifty-Eighth World Health Assembly. World Health Organisation.
[6] International Atomic Energy Agency. (n.d.). Rays of Hope: Cancer Care for All. IAEA. https://www.iaea.org/services/rays-of-hope
[7] International Atomic Energy Agency. (n.d.-b). Resource Mobilization. IAEA. https://www.iaea.org/services/key-programmes/programme-of-action-for-cancer-therapy-pact/resource-mobilization [8] Balogun, O., Rodin, D., Ngwa, W., Grover, S., & Longo, J. (2017). Challenges and Prospects for providing radiation oncology services in Africa. Seminars in Radiation Oncology, 27(2), 184–188. https://doi.org/10.1016/j.semradonc.2016.11.011